Dredge Master Split Hopper
Foreshore Technology introduce Dredge Master Split Hopper a real time hopper monitoring and logging system.
The split hopper monitoring system allows you to manage and record your disposal at sea operations logging the load position, time and weight. Controlled either by vessel crew or remotely via black box technology the system can be used to ensure that your loads are dropped within licence areas.
Dredge Master Office can be used to inspect the hopper vessel trails and to generate reports for your client

The complete system includes the Dredge Master Hopper software, an industrial marine laptop or base computer, a control PLC unit, heavy duty environmentally sealed sensors for monitoring the doors, remote support software and web portal login.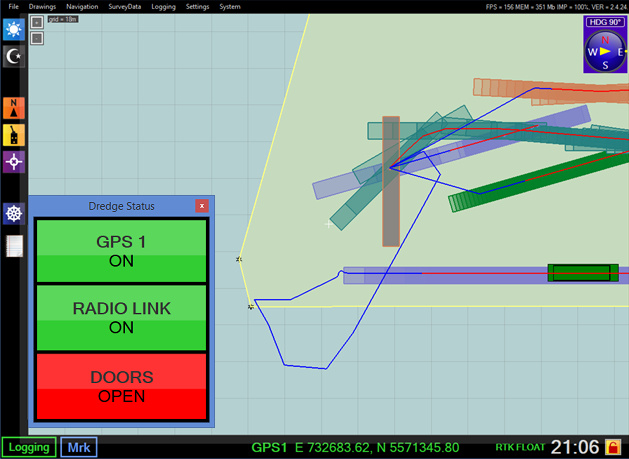 &nbsp
&nbsp