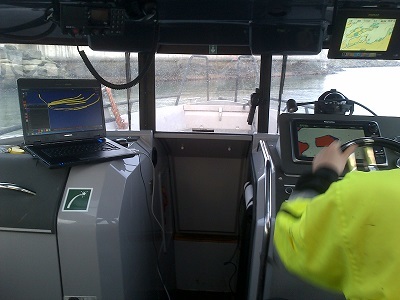 Dredge Master Survey
Foreshore Technology introduce Dredge Master Survey. Everything you need to perform hydrographic surveys to support your dredging operations
Our focus has been on making the system stable, intuitive, able to manage large amounts of real time hydrographic survey data effortlessly and above all simple to use for the end user.
Quickly set up survey lines with a few mouse clicks and then navigate between the points and monitor distance and time to each waypoint. Let the auto navigation system switch to the next survey line for you automatically.
Enter the tide manually as you progress with your survey or use the GPS RTK readings. Alternatively adjust the tide levels when processing the data.
When you have finished your hydrographic survey use Dredge Master Office to clean and process your data ready to use in all of the Dredge Master products.
&nbsp