Dredge Master Multibeam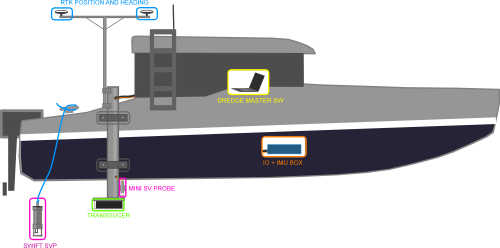 Foreshore Technology introduce Dredge Master Multibeam. Everything you need to perform Multibeam surveys to support your dredging operations
Our focus has been on making the system stable, intuitive, able to manage large amounts of real time multibeam survey data effortlessly and above all simple to use for the end user.
Easy to follow patch tests that automatically calibrate sensor offsets using statistical analysis allow the operator to quickly start capturing and processing multibeam in realtime in both 2D and 3D
Built in dedicated support for the Valeport SWiFT SVP allows the operator to take sound profile readings effortlessly. Find out more
We can provide a number of different sensor packages to fit your requirements and budget, including the new low cost WASSP MBES.

&nbsp